Take home message:
Taking an impression of the eye socket is a daunting part of the procedure for little children, but new silicon rubber impression materials ensure that it is achieved quickly and with minimum discomfort.. Young children adapt to wearing scleral shells easily and are much more relaxed about the procedure for making them after their first experience.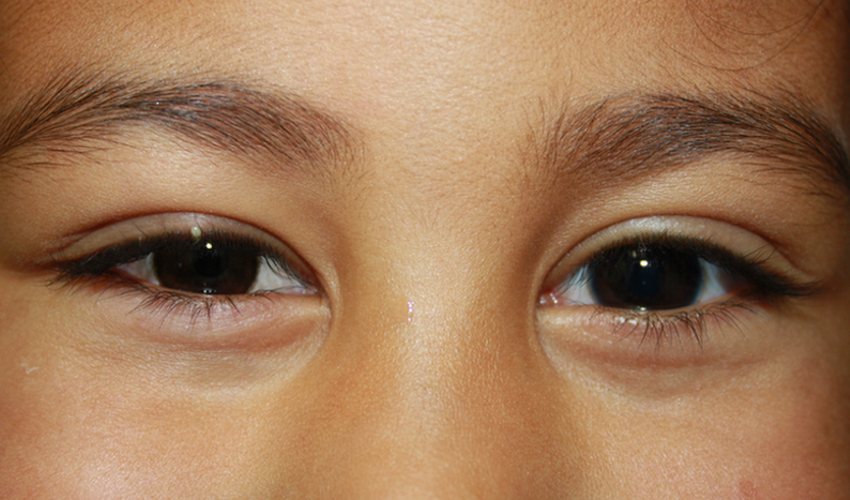 The Ministry of Health fully subsidises the cost of artificial eyes and scleral shells for children.
Background:
Tara (not her real name) was 5 years old when her first prosthesis was made and fitted. Her right eye had been injured shortly after she was born and a cataract formed in the lens. This was operated on when she was one year old but unfortunately the procedure was not a success and Tara ended up with a detached retina and an opaque cornea which was inward looking. A further operation straightened up Tara's direction of gaze and she was referred to Keith Pine for a scleral shell prosthesis.
Review of socket and treatment:
Tara is a bright, healthy little girl who came to every appointment with her very supportive mother. She was naturally apprehensive about what was going to happen to her after so many previous operations but was very cooperative and brave. The main issue for her was taking the impression which was done at the first appointment.
After been assured that Keith Pine was the most gentle man in the entire world and that she was his favourite patient bar none, silicon rubber impression material was syringed into the socket followed by a conformer shell to support the impression. This went very smoothly and tears only occurred briefly as the impression was being removed after it had set.
Tara was pleased with her new scleral shell prosthesis and when Keith Pine replaced it a year later she was much more relaxed and had no problems at all with the procedure. She was advised to leave the shell in water overnight and to clean it by wiping it with a paper towel soaked in cold water.
The Ministry of Health subsidises artificial eyes for children – one prosthesis every 2 years up to the age of 6 and every 3 years up to 18 years.
Thank you for being such a good little girl Tara and we hope to always be best friends with you as you grow up.